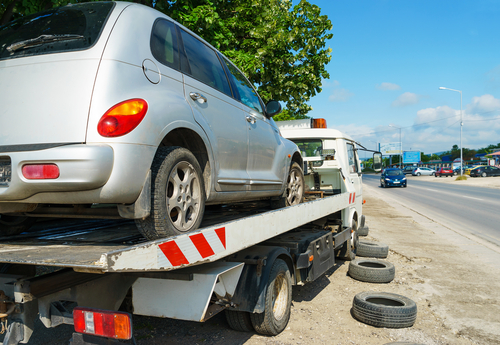 It's never a good feeling when your car breaks down, no matter when it happens. Plus a breakdown on the highway or at a busy intersection is dangerous. Even if you're in a safe spot when it happens, waiting forever for a tow truck to arrive is inconvenient. But who do you call when you need a quick, reliable towing company who you can call anytime of the day or night?
Our auto repair shop is the one to call when you need prompt, professional, and reliable towing service. We provide this service to all our customers and new friends when they need towing or recovery service in the greater Chino area, including Chino Hills, Pomona, Ontario, Montclair, and Eastvale, CA. We provide towing services for any of your light, medium, and heavy duty vehicles.
Light Duty Tow Truck Services:
Includes all types of autos, trucks, and equipment with a grand vehicle weight of up to 10,000 lbs.
Gabriel's is equipped with the latest wheel lifts and flatbeds enabling our company to transport two and four wheel drive vehicles. Our experience two truck drivers can safely hook up and tow all types of vehicles from economy sized and compact to jeeps, pickups and more. Plus our towing area includes not just Chino and Chino Hills, but Pomona, Ontario and Eastvale, CA as well.
Towing Specialty Vehicles: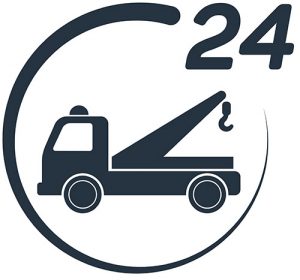 Safe, damage-free transportation of sports cars featuring lowering and ground effect kits.
That means you can rely on Gabriel's Automotive & Towing to take care of your high-performance sportscar or other luxury vehicle and tow it to our shop or your preferred mechanic for auto maintenance. We'll get your investment off the road without a scratch giving you extra peace of mind even during the worst circumstances.
24-HOUR ROADSIDE TOWING & LOCKOUT SERVICE:
When you run into an issue and are stuck at the side of a road, have one of our tow truck specialists get you to a safe place and home as soon as possible, no matter the time.
If you get locked out of your car, call us to help you get back into your car safely and quickly!
Call us for your Towing needs today!
Don't be stranded! Gabriel Automotive & Towing offers towing services right to our repair shop. Contact us today to learn more!