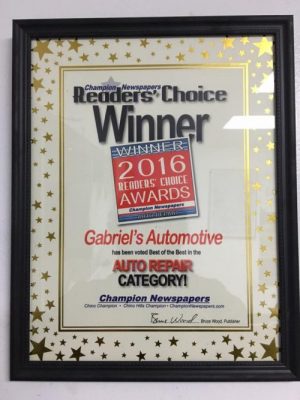 Gabriel Automotive is a locally owned and family-operated auto repair shop in Chino, CA. For over 25 years our family has provided full service automotive maintenance and repair to our community. We are proud of the relationships we have developed with our customers over the years and we are honored to be your trusted neighborhood mechanic. Located in Chino, CA and serving Chino Hills and all the surrounding communities, we have been serving our neighbors here for over 2 decades.
Our goal is to ensure your satisfaction and help you get the most out of your vehicle. We'll help you keep your warranty in effect by performing the required scheduled auto maintenance. Regular service will help you avoid unexpected breakdowns caused by normal wear and tear.
Contact us today to learn more!