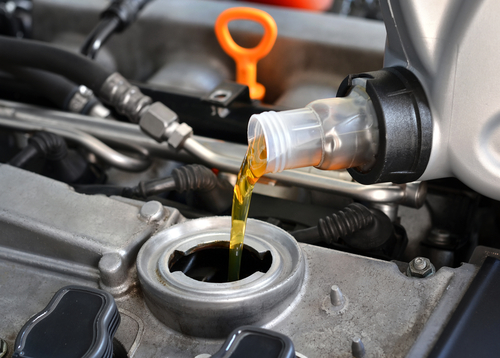 If you have an older vehicle that has a lot of miles on it, you might be worrying about the high- cost repairs that could potentially come your way, especially things related to engine repair and whether or not it's time to replace or rebuild your engine. If you haven't been able to always stay on top of routine maintenance for your automobile or you've recently purchased a used car, you might be feeling especially anxious.
At Gabriel's Automotive & Towing in Chino, CA, our auto mechanics know engines. Our expert mechanics are ASE certified in all aspects of vehicle repair, including engine maintenance, repair, engine rebuilds and engine replacement. We've been servicing engines throughout the Chino, Chino Hills, Pomona, Ontario, Montclair, and Eastvale, CA areas for over 25 years.
Plus, we're sensitive to the needs of our customers' financial concerns when it comes to making sure your car runs smoothly. That's why we offer things like interest-free financing, complimentary shuttle service, complimentary loaner vehicles, and complimentary towing as part of all of our repair services.
Engine Repair Services
In order to keep your vehicle running smoothly, you need to ensure that you are taking proper care of your engine. Your engine provides your vehicle life and keeps it running. If the engine is in bad repair, your vehicle will not function properly or not even at all. Let Gabriel's Automotive & Towing be your go-to expert providing engine maintenance and transmission repairs that will keep your engine healthy for an affordable price.
Our engine services Include:
Vapor canister filter
Oil change
Oil filter replacement
Ignition wires
Ignition module
Ignition coil pack
Engine sensors and electronic diagnostics
Fuel pump
Emissions control system
Spark Plugs
Distributor cap and rotor
Crankcase ventilation (PCV) valve
Crankcase vent filter
We Rebuild Engines
Here at Gabriel's Automotive & Towing, we understand there are times it can be tough to get your car in for regular maintenance. Unfortunately, though, if there have been times when you needed to cut car check-ups from your budget that you can wind up with one of the most dreaded repair decisions, that of deciding on whether to replace the engine, rebuild it, or just give up and buy a new vehicle.
The good news is that in many cases, you don't need to give up on your car. Our experienced technicians have over two decades experience rebuilding engines for our customers throughout the Chino, CA area, including Chino Hills, Pomona, Ontario, and Eastvale. In fact in many cases, having us rebuild your car's engine can save you up to half of the cost of replacing your engine.
Our understanding of engines and how to rebuild them means you can trust us to get your car running and on the road again in no time. And if it turns out an engine rebuild isn't an option for your car, we can give you an honest opinion of if it's worth replacing it.
You can trust all of us here at Gabriel's Automotive & Towing with all of your car repair needs, including engine repairs and engine rebuilding. If your check engine light is on or it's time for a new engine, contact us today.