Welcome to Gabriel's Automotive & Towing, your one-stop auto repair shop and destination for all your automotive needs in Chino Hills, California. With years of experience and a commitment to excellence, we take pride in providing top-notch auto maintenance, AC repair, and towing services.
As a family-owned business, we understand the importance of reliable transportation, and our dedicated team is here to ensure that your vehicle is running smoothly and efficiently.
From routine maintenance to complex repairs, we've got you covered!
Auto Maintenance
Regular maintenance is key to prolonging the life of your vehicle. Our team of skilled technicians is equipped with the latest tools and knowledge to handle a wide range of maintenance services. Whether it's an oil change, tire rotation, brake inspection, or fluid replacement, we'll make sure that your car is in prime condition.
Our comprehensive auto maintenance services are designed to address every aspect of your vehicle's needs. We understand that each car is unique, which is why we offer personalized care and attention to detail. Our technicians will conduct thorough inspections to identify any potential issues and provide recommendations for necessary repairs or replacements. With our expertise, you can trust that your vehicle is receiving the highest quality care.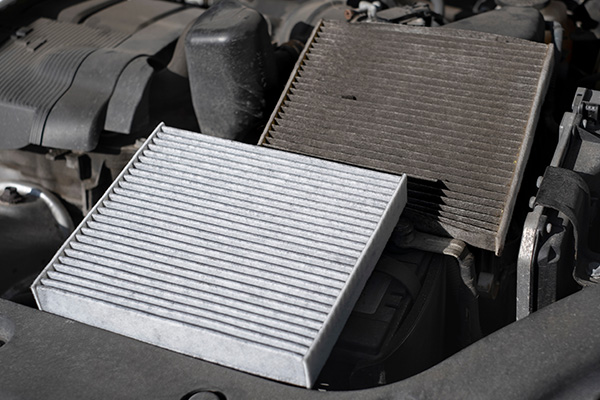 AC Repair
California summers can be scorching, and a malfunctioning air conditioning system can make your driving experience unbearable. We specialize in AC repair and maintenance to keep you cool and comfortable on the road. Whether your AC is blowing warm air or not working at all, our skilled technicians will diagnose the problem and provide effective solutions.
From refrigerant recharging to compressor replacements, our team has the expertise to handle any auto AC repair issue. We use state-of-the-art diagnostic tools to accurately identify the root cause of the problem, ensuring that we address the issue efficiently. With our prompt and reliable AC repair services, you can enjoy a refreshing and comfortable drive, no matter the temperature outside.
Towing Service
We understand that vehicle breakdowns can happen unexpectedly, leaving you stranded on the road. That's why we offer 24/7 towing services to ensure that you're never left helpless. Our fleet of modern tow trucks and skilled operators are ready to assist you with any towing or roadside assistance needs.
Whether you're facing a flat tire, engine failure, or a lockout situation, our dedicated team will arrive promptly to provide the necessary support. We prioritize the safety of both you and your vehicle, handling every tow with care and professionalism. With our towing service, you can have peace of mind knowing that help is just a phone call away.
FAQs
FAQ 1. How often should I bring my vehicle in for maintenance?
Regular maintenance is essential for keeping your vehicle in optimal condition. As a general guideline, we recommend following your manufacturer's recommended maintenance schedule, which is typically based on mileage intervals. This may include oil changes, tire rotations, fluid replacements, and other inspections. If you're unsure, our skilled technicians can provide personalized recommendations based on your vehicle's specific needs.
FAQ 2. My car's air conditioning system is not working properly. What could be the problem?
There could be several reasons why your car's air conditioning system is not functioning as it should. It could be due to a refrigerant leak, a faulty compressor, a clogged condenser, or an electrical issue, among other possibilities. Our experienced AC repair technicians will conduct a thorough inspection and diagnostic assessment to identify the exact cause of the problem. Once we determine the issue, we will provide you with an accurate diagnosis and recommend the necessary repairs to restore your AC system's functionality.
FAQ 3. What should I do if my vehicle breaks down and I need towing assistance?
In the event of a vehicle breakdown or roadside emergency, our towing service is available 24/7 to assist you. If you find yourself in need of towing, simply give us a call and provide us with your location and the details of the situation. Our trained towing operators will promptly arrive at your location with the appropriate tow truck to safely transport your vehicle. We prioritize your safety and take the utmost care in handling your vehicle during the towing process. Whether it's a flat tire, a dead battery, or a mechanical issue, we're here to provide reliable roadside assistance and towing services to get you back on track.
Need Automotive Experts?
Here at Gabriel's Automotive & Towing, we are committed to providing exceptional customer service and superior automotive solutions. We take pride in our work and strive to exceed your expectations with every visit. As a trusted auto mechanic in Chino Hills, we are dedicated to building long-lasting relationships with our clients, ensuring that they receive the highest level of care and attention.
If you're ever in need of auto maintenance, AC repair, or towing services in Chino Hills, look no further than Gabriel's Automotive & Towing. Our experienced team is ready to assist you with any automotive needs you may have. Contact us or visit our shop today and experience the Gabriel's Automotive & Towing difference firsthand!