In the Chino Hills, CA, area, owning a car is practically a necessity as you will need it to get around the area efficiently. If you are a vehicle owner in this area, finding a quality service center is also very important as it can help ensure that your car can receive the service and attention that it needs to stay in great condition.

Auto Repair in Chino Hills, CA
The typical vehicle is made up of hundreds of different parts and components that are necessary to keep your vehicle running well and safe and comfortable to operate. At some point, these parts could wear down or need service. There are a variety of vehicle services completed at a local service center and auto repair shop that could help keep your Chino Hills vehicle running well.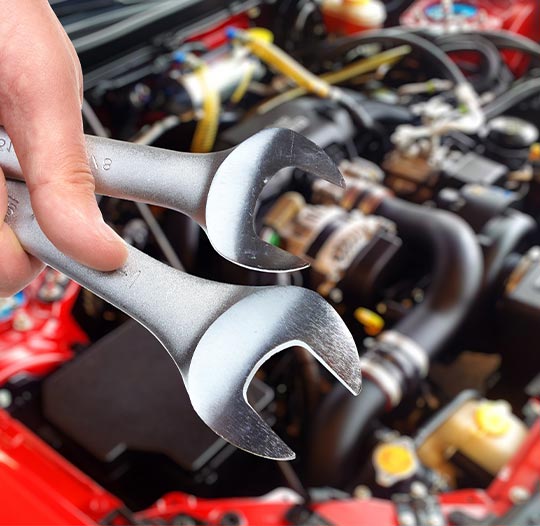 AC Repair
When you are driving a car in the Chino Hills area, you will want to be comfortable. One part of your vehicle that can help ensure that you will remain safe and comfortable the whole time is air conditioner repair service. If the air conditioner is not producing the same level of cold air as it used to, you may need to have this repaired. Some reasons why it could not be working can include a faulty compressor or fan, leaking too much refrigerant or electrical issues. Technicians at the service shop will inspect the situation and then make any necessary repair.
Engine Repair
The engine is among the most important parts of any vehicle as you will not be able to drive your car without it. Regular oil changes and tune-ups from an auto repair shop can help keep your engine in good condition and running efficiently. If your engine is not turning on, is running less efficiently, or is making odd noises, it could be a sign that you need to have it repaired. Some repairs that may be needed could include unclogging the radiator, replacing faulty parts, or even replacing the spark plugs.
Transmission Repair
The transmission of your vehicle is extremely important as it helps ensure you can shift gears when you are driving. The transmission can last for a long time if it remains in good condition. Some common services that you will need to have done from time to time can include a transmission fluid exchange service and various transmission repairs. If you do take care of these services and it still struggles, it could end up being a sign that you need a full replacement.
BMW Repair
If you are an owner of a BMW in the Chino Hills area, your vehicle could need some more specific repairs from time to time. An auto repair shop will be aware of the specific repairs that your BMW will need.
Cabin Filter Repair
The cabin air filter is an important part of your vehicle as it helps to filter air that comes into your vehicle from the vehicle's HVAC system. Normally, you can expect these filters to last for a few years before they need to be replaced. However, if you notice musty, moldy, or other odd smells when you are in your cabin, you should check this filter and replace it if necessary.
Towing Services in Chino Hills, CA
At some point, your car may not be working properly, and you will need to have it towed. When this occurs, you should take advantage of a towing service in the Chino Hills area.
Roadside Towing
Managing a breakdown on the side of the road can be very stressful. Fortunately, with the help of roadside towing, you can ensure that your vehicle will be towed away, and you will have a safe ride to the local service center. You can then focus on repairing your car and getting it back on the road.
Light-Duty Tow Truck Services
The Chino Hills towing service can help just about anyone in need of a tow service. However, they focus on light-duty tow truck services. This generally means towing cars, sedans, SUVs, and vans that are driven by most people on the road.
Towing Specialty Vehicles
If you have an antique or other specialty vehicle, you will have unique towing needs. The towing service in Chino Hills will be able to evaluate your vehicle to determine if specific services are needed. This could then help protect your vehicle and keep it safe while it is being towed.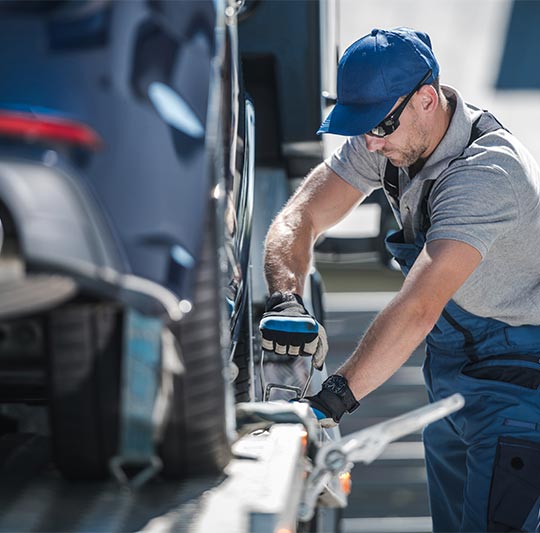 Points of Interest in Chino Hills, CA
Those that are in the Chino Hills area should be aware of all that the area has to offer. There are several points of interest that can be fun to visit.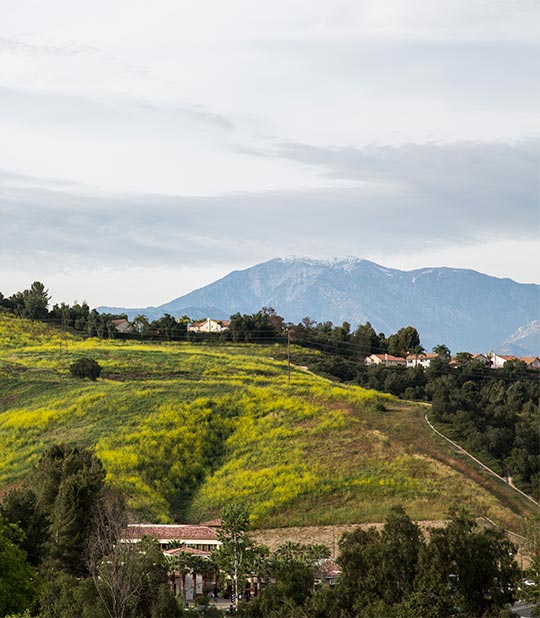 Alma Hofman Park
Alma Hoffman Park is a popular place for anyone to escape the heat. This popular option has a splash pad, playgrounds, and other entertainment options for kids of all ages to enjoy.
Chino Hills State Park
Chino Hills State Park is one of the best places in southern California to see wildlife. This is a 14,000-acre property that houses many different species of flora and fauna. There is also several biking, hiking, and equestrian paths to enjoy.
Prado Regional Park
Prado Regional Park is a popular destination in the Chino Hills basin. This is a popular park in the area that is a great place to hike and explore or spend a day enjoying a picnic with friends.
San Jose Hills
San Jose Hills is a beautiful area that is part of the Transverse Ranges. This is a great place to take a scenic drive or enjoy the great outdoors. There are plenty of camping, hiking, fishing, and other recreational activities that you can take advantage of there.
Do you need a professional auto repair shop or towing service in Chino Hills, CA?
Keeping your vehicle in good working order is very important. Regular vehicle repair can help keep it running well and allow you to avoid more serious repairs. If your vehicle is not working properly or has not been serviced in a while, you may need to bring it in to a professional auto repair shop in the Chino Hills, CA, area. If you are not able to turn it on or drive it safely, you should call the towing service to get it there.
Auto Repair Shop FAQ
It is natural to have questions when it comes to having your vehicle serviced. There are several frequently asked questions that may be helpful for you when in need of auto service in Chino Hills.
How much will it cost to repair my transmission?
A transmission can be a very complicated part of the vehicle to work on. While simple transmission repairs or fluid exchange services are not too expensive, the full cost will depend on the needs of your transmission.
Can you tow my vehicle to your shop?
Yes, the auto repair shop offers a reliable roadside towing service. We can tow from anywhere in the area directly to the shop to start working on the car immediately.
What makes, and models do you work on?
Gabriel's Automotive repair shop in Chino Hills has a team of experienced technicians with diverse professional backgrounds. This ensures they can work on all makes and models.